YOUR NEW HOLIDAY HOME
So many possibilities …
You can choose from an enormous range holiday homes  to suit a variety of needs and pockets. As there are so many fabulous holiday homes to choose from made by a wide variety of manufactures we are confident we can find at least one to satisfy all your needs . As with any holiday home purchase the most desirable feature is location. Not only is our Park in the best location, but your holiday home will be too, taking advantage of the stunning scenery on offer.
Here are some examples…
– INTRODUCTON HOLIDAY HOME –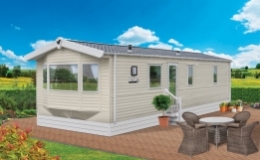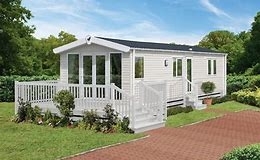 charges for the 2020 season
The season runs from 16th  March, to the 31st October.
The season rent is £2850.00. 10% extra for perimeter plots.
From 1st November to 15th March £15.00. All these charges are inclusive of VAT, rates, sewage, and rubbish collection.
Gas, water, and electricity are individually metered to each caravan.
We do insist your caravan is insured.
Want to know more about a new holiday home?
If you want to know more about purchasing a new holiday home, book a visit to come and see our park, or leave your details with us so we can let you know when new plots are available you can always give us a call or send an email. Perhaps you may prefer to leave your details and requirements via a form which you can access the link below .
We usually have a selection of good quality preowned lodges and holiday homes.  We have one at the moment. Please contact us either by using the email link above or calling us on 01308 897223
Want to know more about a pre-owned holiday home?
Do you want to see more details about our pre owned units for sale?
For additional photos of the units we have on offer and more details please click the link below